You can be a nerd right along with me. Isn't the internet wonderful that way?
I went looking for elven traveling clothes, but got suckered into the flowing, impractical gowns. Pretty sure I've found some of these, and posted them before. Sue me.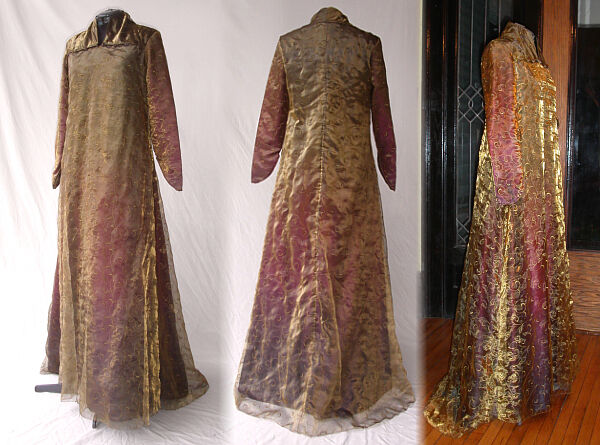 Ok, this one isn't fitting in the frame correctly. The coolest view of the dress is the one on the right, which is cut out. So you have to click on the image to see the best shot of the dress. Yes, yes, you have to. It's not optional. Click on the image.
(And in case you're thinking, wait, that's a tree, not a dress...yes, yes it is. But isn't it cool?)